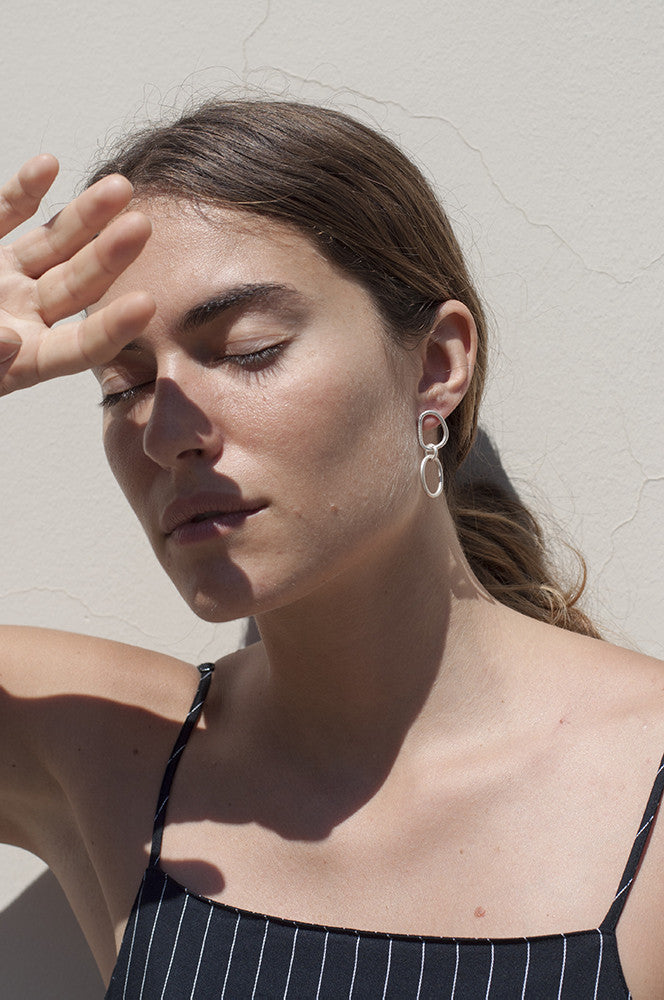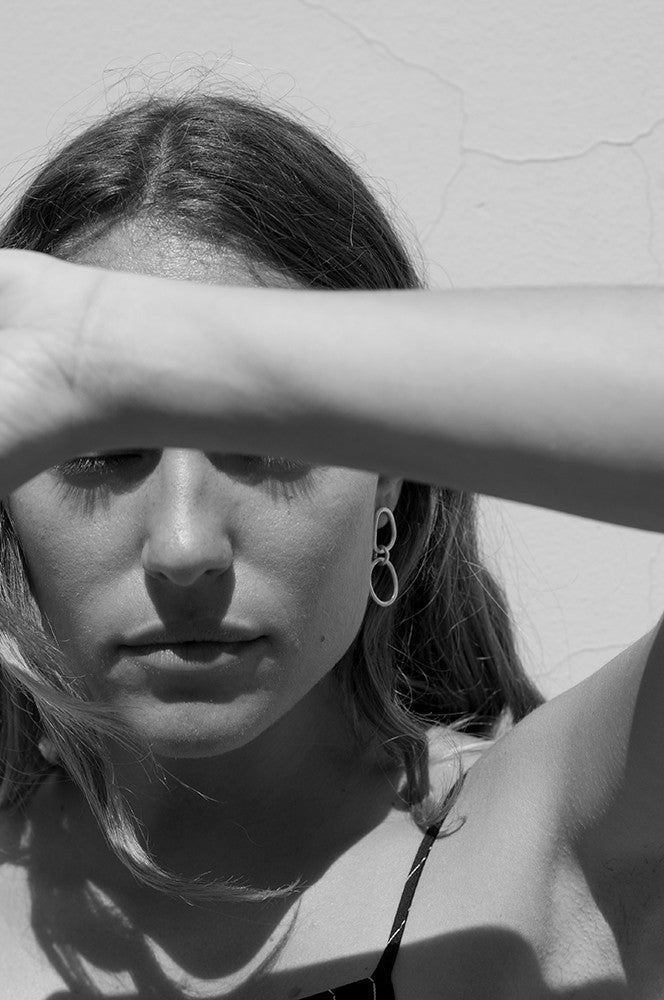 Onna Earrings
Organic, elegant and harmonious shapes, Onna silver earrings are inspired by abstract art. 
Every of our items is handmade and unique. Therefore some traces might be visible and slight variations might occur.  
Sterling silver, matt polished. 
Handmade in Berlin. 
Dimensions
Approx. 4 cm length
Approx. 1.4 - 1.6 cm diameter
Wire is 2mm thick

Ready to ship.