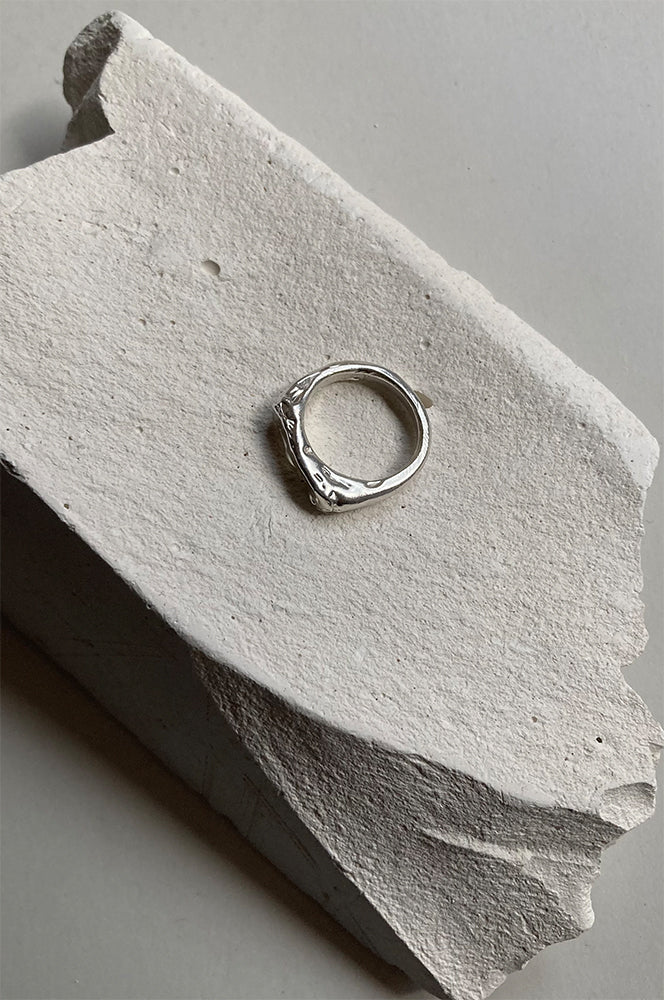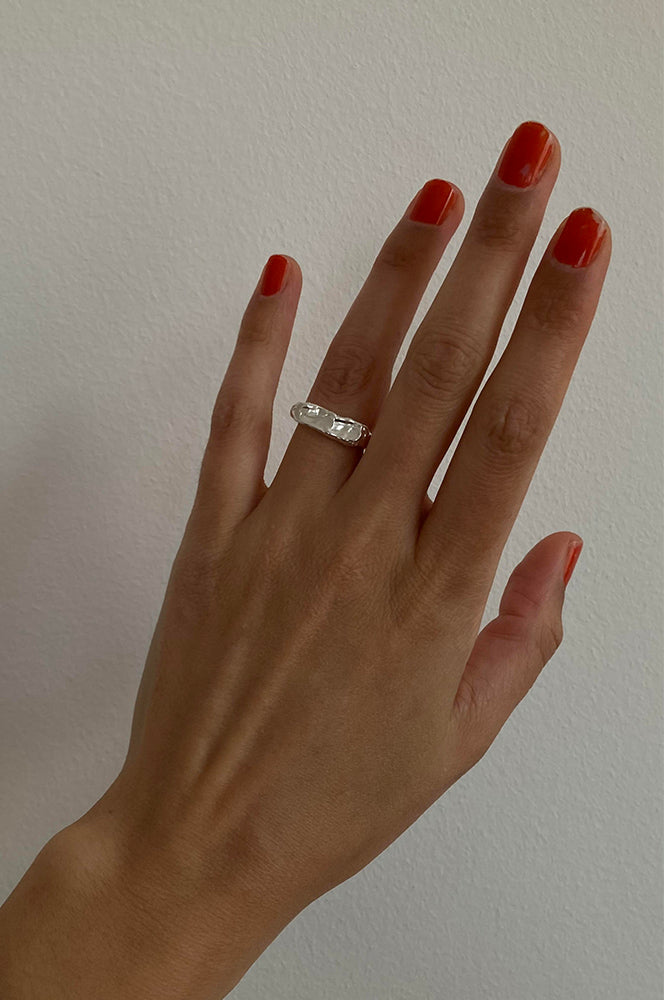 Flare Ring
Beautiful, bold statement ring, the Flare Ring is inspired by movement and organic shapes. First carved in wax, then cast in sterling silver. Each piece is unique and show little imperfections, which are part of the design. Flare ring measures approx. 4 mm at the thickest point.

Available in sizes 51, 52, 53, 54, 55, 56 silver and gold plated as well as with a 2mm emerald, ruby or blue sapphire.

For other sizes and materials, please send an email with your request.

Handcrafted in Berlin.
This piece will be custom made for your order. Please allow up to 4 weeks for delivery.
--- The shop is not taking orders at the moment. Please get in touch via email if you are interested in any of my pieces, thank you! ---