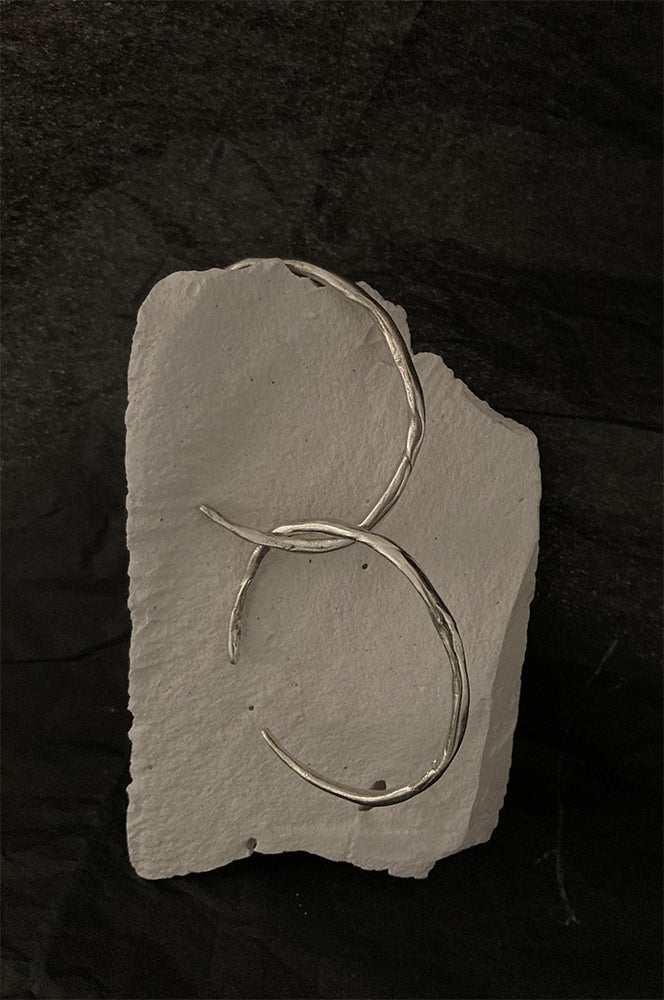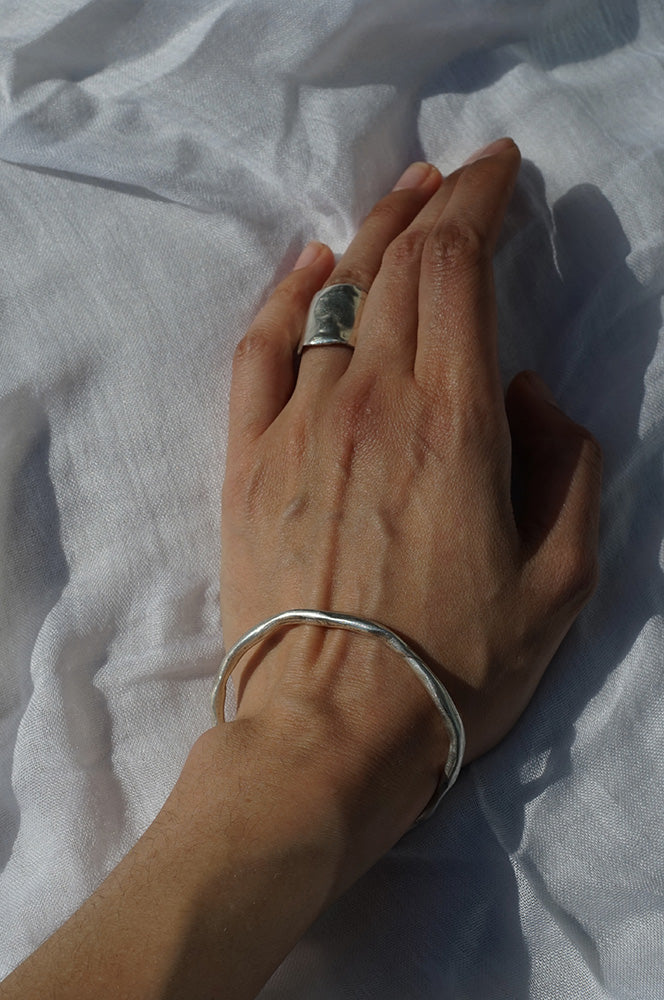 Vuelta Bracelet
A simple, organic, yet one-of-a-kind sterling silver bracelet crafted by hand and cast using the traditional lost-wax process. It shows multiples waves, details and different thickness.
Dimensions
Opening measures approx. 2 cm, inside circumference measures approx. 6 cm. Please adjust with care.
Handcrafted in Berlin 
This piece will be custom made for your order. Please allow up to 3-4 weeks for delivery.
--- The shop is not taking orders at the moment. Please get in touch via email if you are interested in any of my pieces, thank you! ---