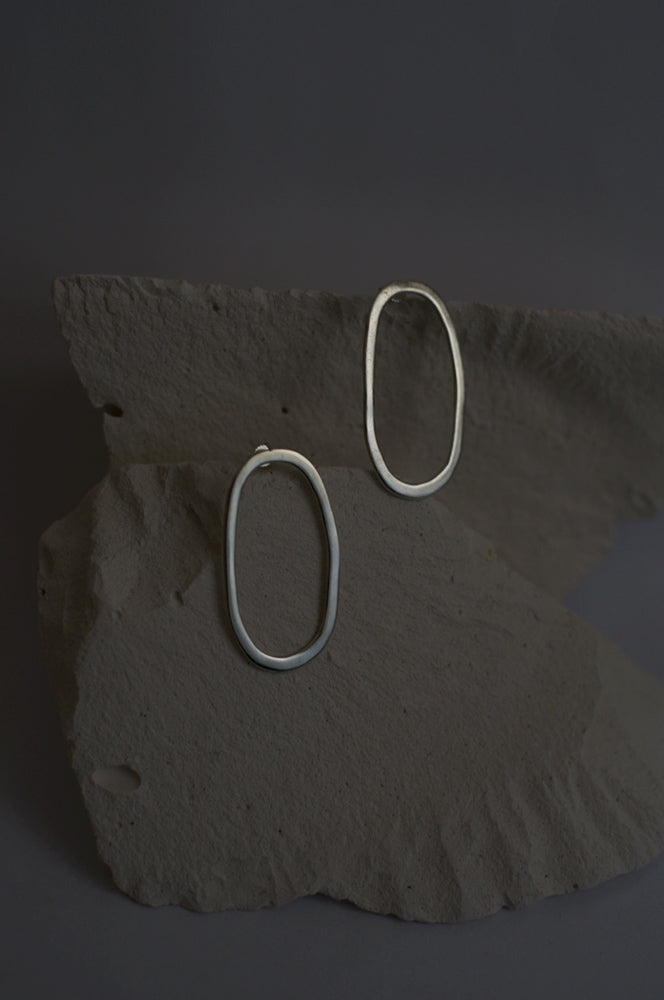 Ovalos
Large oval shaped earrings. Each piece is handmade and unique. Slight variations between the pair might occur. Sold as pair, this item is 5 cm long and it is hand polished.    
Sterling silver.
Handcrafted in Berlin.
This piece will be custom made for your order. Please allow up to 4 weeks for delivery.
--- The shop is not taking orders at the moment. Please get in touch via email if you are interested in any of my pieces, thank you! ---